The Field Fund is proud to have partnered with The Oak Bluffs School to complete its first rebuild project. Oak Bluffs is the largest elementary school on the Island – supporting 445 students – and with the most need. Fifty-two percent of its students qualify for free or reduced lunch, 19% are special education students. Despite these challenges, The Oak Bluffs School is deemed a Level One School by the Department of Early and Secondary Education! To learn more about how we worked with The Oak Bluffs School to make their goal of two, regulation-sized, healthy playing fields a reality, click here.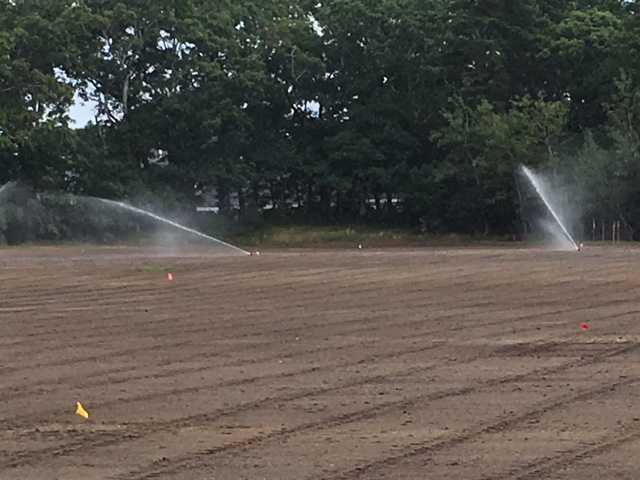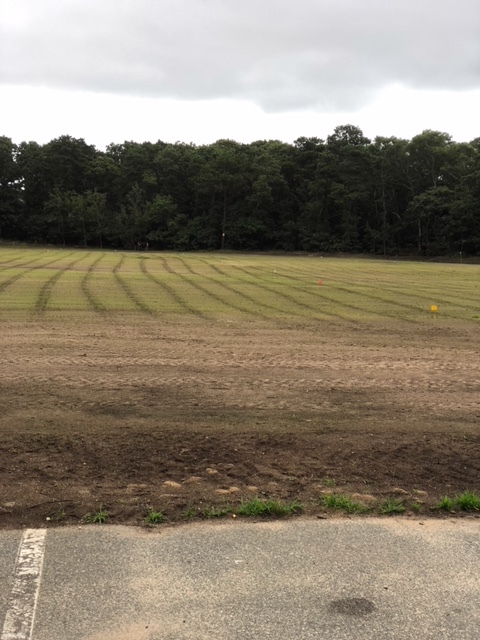 2.75 acres, irrigated
Newly rebuilt by The Field Fund in 2018. Seeded August 14. Open for PE and recess use by 445 kids three weeks later on September 4.

This year the fields supported OB School PE and recess, some travel soccer and youth lacrosse in the spring, and will hosts some Island league soccer in Fall.

Regulation 11v11 field and regulation 9v9 field.

HydroPoint irrigation technology running off new, non-potable well (old system had been using treated Town water).

Surface and subsurface decompaction.

Overseeded twice a year.

Organic fertilizer per soil tests.

Mowed twice a week during growing season.
New Goals!
The Field Fund recently donated a pair of new, moveable goals to replace the fixed ones that had to be removed during the rebuild. These goals are moved on a regular basis to prevent any particular areas from becoming compacted and worn out.